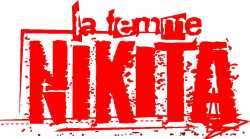 From Warner Home Video:
Based on the characters created for Luc Besson's film of the same name,
La Femme Nikita
was a hit on USA Network and avoided cancellation in 2000 following a phenomenal letter-writing campaign by loyal fans. From acclaimed producers/writers Joel Surnow and Robert Cochran who have gone on to working on the hit action drama
24,
the sleek, chic and powerful adventures of the agent codenamed Josephine continue in the intrigued-filled five-year series
La Femme Nikita
that stars Peta Wilson (
League of Extraordinary Gentlemen
) in the provocative title role.
Wrongly accused for a hideous crime and headed for lethal injection, Nikita is rescued from her fate by the top-secret government organization, Section One. She must rely on her fierce instincts and killer looks to achieve the covert and death-defying objectives of a monolithic establishment that is all too willing to cancel her should her conscience get in the way. There is no end in sight to the pulse-pounding predicaments and gut-wrenching moral wars she must wage each day.
Click below for more information on La Femme Nikita:
- Cast List
- Season 1 Episode Summaries (22 Episodes)
- Season 2 Episode Summaries (22 Episodes)
- Season 3 Episode Summaries (22 Episodes)
- Season 4 Episode Summaries (22 Episodes)
- Season 5 Episode Summaries (8 Episodes)
- DVD Details - All Five Seasons
- Photo Gallery