Surveys by Year: 1779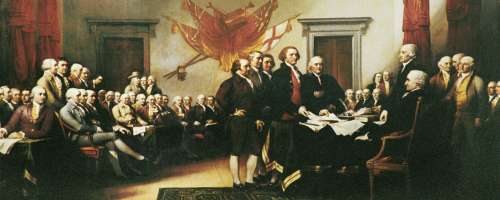 The first months of 1779 were mostly quiet, with periodic raids and skirmishes. On June 23, 1779, Spain declared war on Britain after having entered into an alliance with France in February. Almost immediately, Spanish Governor of Louisiana, Don Bernardo de Gálvez began a
campaign
in West Florida. By October 5, de Gálvez had gained control of Fort Bute, Baton Rouge and Natchez, ensuring that the Mississippi River would remain open for the American cause.
In the North few major engagements took place as
Lt. General Henry Clinton
sat in New York and
General George Washington
sat outside the city. After the British had begun moving up the Hudson River in June, on July 23, Brig. General Anthony Wayne defeated the British at the Battle of Stony Point. On August 18, 1779,
Major Henry 'Lighthorse Harry' Lee
, the father of Robert E. Lee, made a name for himself in a raid at Paulus Hook, New Jersey. On October 7, Clinton ordered the evacuation of Newport, Rhode Island. On December 1, Washington began a miserable winter at Morristown, New Jersey.
In the South, action intensified in the Fall of 1779. On October 9, the British maintained control of Savannah, Georgia by defeating a joint American-French force.
Maj. General Benjamin Lincoln
, the Southern Department Commander who had not arrived in time to save Savannah from capture in 1778, was part of the failed coalition. Before the end of the year, General Clinton sailed from New York with the intention of capturing Charleston, South Carolina.
Related Items Available at eBay - Scroll for additional items